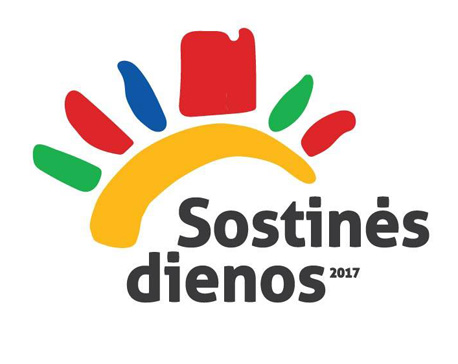 VILNIUS CITY FIESTA is one of the most important multi-art form festival in Vilnius organized annually since 1993. From 2004 organizer of the VILNIUS CITY FIESTA is the company Vilnius Festivals.
VILNIUS CITY FIESTA is the biggest and most spectacular festival of Vilnius with hundreds of events, great artists, high level performances, exhibitions, actions dedicated to all citizens and city guests.
The VILNIUS CITY FIESTA takes place in the largest open-air spaces of Vilnius such as Cathedral Square (capacity up to 15.000 people), Gedimino Avenue (main street of the city, capacity up to 100.000 people per 1 day) and sometimes Vingis Park (capacity up to 30.000 people).
In the context of city and country the events of VILNIUS CITY FIESTA draw incredibly huge audiences, as they are all open and free. Every year more than 300.000 people attend events of the VILNIUS CITY FIESTA where Vilnius Festivals provides with a wide range of attractive entertainments from high quality pop, rock, electronic, jazz and world music to classical music and opera, film programs, street theatre, fashion shows, carnivals a. o.
In previous years the events of Vilnius Festivals were marked by live performances and shows of such artists like Elton John, Bjork, Kosheen, N.O.H.A., Orange Blossom, Dirty Vegas, Chicane, Gus Gus, Brainstrom/Prata Vetra, Instrumenti, Touch & Go, WhoMadeWho, De Phazz, ANTIS, Andrius Mamontovas, Jazzu & Leon Somov, Colours of Bubbles, Jurga, Liudni Slibinai and many others.
Vilnius City Fiesta 2017 is going to open with biggest organisers' present, a concert of "Grammy" nominated British performer, KT Tunstall. Performance will take place on 1st of September, at Vilnius Cathedral square.
More information: www.sostinesdienos.lt