Vilnius shall meet autumn with a bang, on 2-4 September, Sostinės dienos 2016 (Capital days 2016) shall reign there. Organisers of the 23rd biggest city festival promise that events that have already become traditional and holiday novelties shall bring to city dwellers long waited summer heat and raise mood for the entire autumn.
This year, Sostinės dienos promise to be a real cultural buzz. Every year in the beginning of September from the Cathedral to Lukiškių square located Buzz avenue shall be even more various by its events. In the beginning of Gedimino Avenue settled artists shall invite to see expositions of visual arts and their newest works, and Bohemian mood shall be created by a number of concerts, performances and other cultural events. Everybody shall be able to choose his favourite group or performer – on three stages of Gedimino Avenue most wanted popular groups, famous actors and bards as well as creators of alternative and electronic music and DJs shall perform.
Veiksmai (Actions) is the main live music area of the avenue. On the stage located by Vincas Kudirka square, performances shall be organised by the Lithuanians Keymono, Antikvariniai Kašpirovskio dantys, Baltasis kiras, Saulės kliošas, Abudu, Tie Geresni, Swedish indie rock group Charlion and many others. Meanwhile, Kuždesių (Whisper) stage by the Lithuanian National Drama Theatre shall prepossess romantically: actor Andrius Bialobžeskis shall read poems, musical shows shall be performed by Giedrius Arbačiauskas, Vytautas V. Landsbergis, Darius Žvirblis, and comics Justinas Jankevičius and historians Alfredas Bumblauskas and Gediminas Vaitkevičius shall invite to an intriguing talk show about the Duke Gediminas.
Novelty of the festival is a stage of alternative music Eksperimentai (Experiments) located by Lukiškių square. Fume, Girių Dvasios, Keanu Blunt, Cherry On Top, Rich Space Pilot Club, Occult, Intakx, Mesijus & Munpauzn and even more famous performers of electronic and alternative music shall appear on stage.
Another novelty of Sostinės dienos shall be located nearby: Gurmanų erdvė (Space of gourmets) shall attract city dwellers by exotic smells and tastes.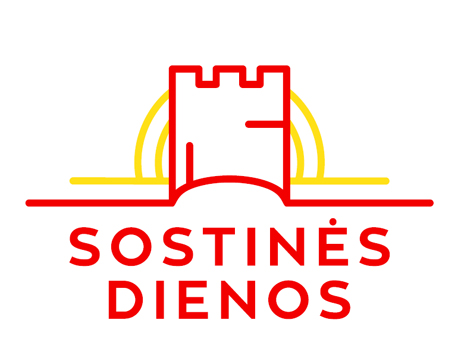 At Vincas Kudirkas square, all smart dressers are invited to Dizaino skveras (Design public garden) where the most talented Lithuanian designers shall present their works and newest collections. Wish to renew your wardrobe? Clothes and accessories designers and jewellers are ready to help you in Dizaino skveras. This year, Dizaino skveras is several times bigger and more abundant than the event of the last year; so, there shall be plenty to select from!
The hungry shall be treated with various blessings from Jogailos Street to A. Jakšto Street in continuing Gardžių lauktuvių kelias (Road of tasty treats) at the stops of which raw foodists, "carnivorous" and those who have a sweet tooth.
In the part of the avenue by Žemaitės square, already traditional Knygų alėja (Book alley) shall meet you. Every year, this alley interests more and more city dwellers. You may not only buy books, but participate in presentations of new publications, communicate with the most favourite Lithuanian writers and get their autographs.
Games and attractions park moves from the renovated Lukiškių square to Bernardinų garden; here, during Sostinės dienosFamily park shall be located. Many attractions wait for the smallest and their parents in the park: merry-go-round, trampolines, tatamis, rubber rope jumping and many other exceptional entertainments – the entire weekend may not be enough! On Saturday, 3 September, all the most curious shall have a possibility to get acquainted with officers of fire-prevention service and fire-prevention equipment, observe shows of dog breeders with dogs, participate in lessons of safe traffic for the smallest or just dance to the tact of wind instrument orchestra of the Ministry of the Interior of the Republic of Lithuania.
This year, for the first time in Sostinės dienos, running of UNICEF for children For every child under the guardianship of the President of the Republic of Lithuania Dalia Grybauskaitė.
Sostinės dienos are always accompanied by big concerts at Cathedral square. This year, organisers have prepared several surprises: city dwellers shall be able to go out and enjoy impressive shows of the Lithuanian and foreign artists. Special programme of the evening shall be prepared by Andrius Mamontovas and group.
More information: www.sostinesdienos.lt