5 August 2010 4:57pm
What happens when obsessions become collections? In this excerpt from Lonely Planet's 1000 Ultimate Experiences, we explore 10 of the more eccentric arrays to make it behind the glass.
1. Paris Sewer Museum, France
Prepare yourself: the 'galleries' of the Musée des Egouts de Paris are actually disused sections of Paris' sewerage system (fans of Hugo's Les Misérables will know what to expect). The smell is unbelievable and let that be a warning – you
can't completely eradicate over 100 years of crap. Exhibits include photographs, maps and stuffed sewer rats. As a bonus, you can actually walk around on walkways a few metres above flowing, flushing waste from the stinky Parisians above ground. There's a souvenir shop, too, that sells…ah…
It's open Saturday to Wednesday; Paris Museum pass holders get in for free.
[...]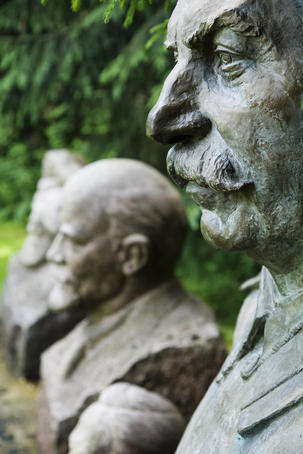 Also known as 'Stalin World', Grutas Park in Druskininkai is a blackly humorous, deeply ironic museum-cum-theme park dedicated to the Soviet occupation of Lithuania, featuring a sculpture garden with statues of former Soviet identities, plus recreations of Gulags including electrified fencing and wooden guard towers. There were plans to herd visitors in via a cattle truck on a railway track, but this was defeated after fierce public disapproval. There are occasional reenactments in which, according to the Guardian, 'Soviet pioneers sing paeans to the dignity of work; Stalin waves his pipe and delivers tedious speeches; and Lenin sits on a bank fishing'.
Entry is LTL20 but the audio guide is worth the extra LTL46. Visit www.grutoparkas.lt for information, including how to get there.